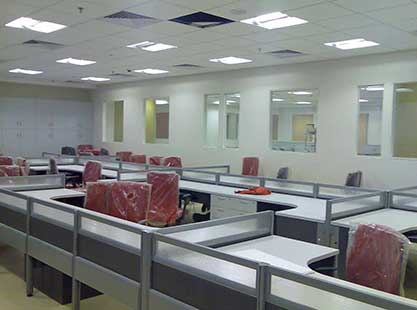 Staff Room
Functional in nature with a workstation is provided for teachers so that she can put together her lessons and develop the content required for the classes ahead. Each teacher stays back after the session is over to prepare for classes the next day.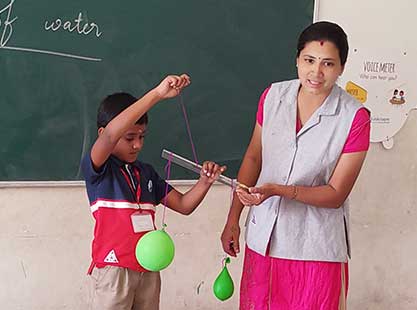 Teaching Aids / Resource room
Well-furnished with material required for class preparation. A dedicated set of staff work round the clock to support teachers in putting together their classes and make the teaching material ready whether it is lesson plans, topic related stories/activities, preparation of charts or physical aids or preparation using the electronic media, a presentation or a video,andassessments.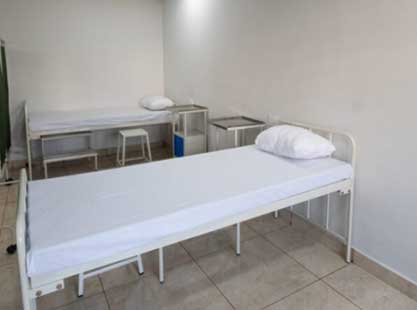 Infirmary
A small area allotted to take care and attend to children during any kind of mishap and emergency while in school. We have tied up with a leading hospital next door for any emergencies that can't be handled in the school. First aid kit and all essential medicines are available in the infirmary, in the reception and in all the school buses.